Olivier Tétreault
Residential and Commercial Real Estate Broker
About
---
As a Real Estate Broker I believe in building a good relationship with my clients. I'm passionate about the business and I hold every single transaction close to my heart. My knowledge and my constant awareness of the real estate market allow me to provide a professional service to each and everyone of my clients. Having also my commercial real estate brokerage license, I am able to help you in the realization of your commercial projects no matter the extent of these. I will be present by your side throughout the entirety of the process to ensure you a stress-free experience. Feel free to contact me, it will be my pleasure to meet you in person.
Properties
---

Loading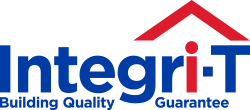 The key to solving latent (hidden) defects.
The Integri-T plan is a guarantee offered to buyers and sellers who want peace of mind in the event of latent defects. This unique coverage exclusive to RE/MAX provides financial protection to buyers and sellers in case of a claim.
Learn more